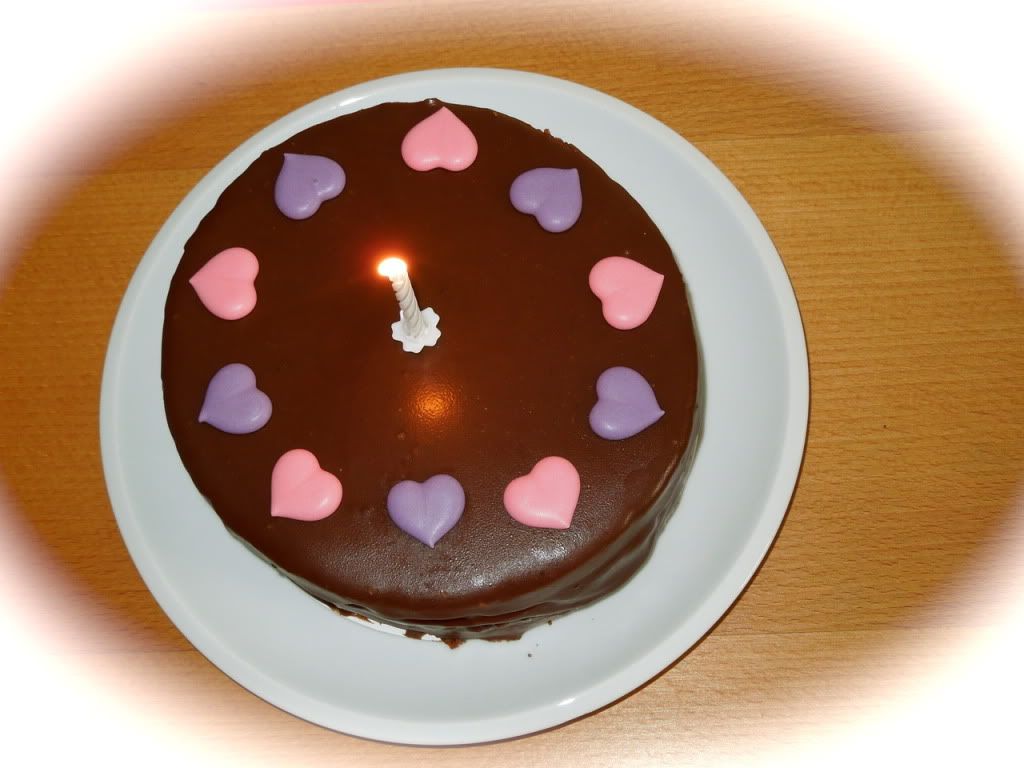 Today is my birthday. I am turning 21. Remember that age because you'll probably see it next year, too. Hahaha. I'm not revealing my real age and I'm pretty sure even if I told you, you wouldn't believe me. The wonders of looking young. Love it.
Its been a nice, peaceful day and I'm glad I got to do what I wanted today. I didn't have to deal with someone telling me how to run my day and its been nice. Watched a little 30 Rock this morning, had a nice long jet tub, went to Starbucks for a Venti Vanilla latte with caramel drizzle and got wished Happy Birthday by Justin Bieber. You know, the norm.
Tomorrow, however, is when we all get crazy...well, as crazy as we can get with four kids underfoot. I'm having the friends over for some bbq and good times. Can't wait. :) I'm going to go do something I love on my special day; Write until my sexy man comes home. Cheerio!
P.S. Little known fact: I hate chocolate cake. The only reason I posted a pic of that cake was because its cute and has two of my fave colors on it. :) Red Velvet ftw...I know its a type of chocolate but it tastes better.